Privacy Policy for Estores Experts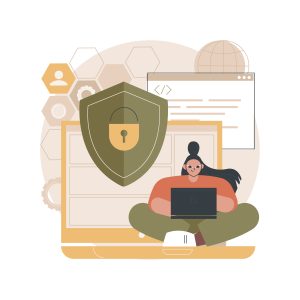 At Estores Experts, accessible from estoresexperts.com, one of our main priorities is the privacy of our visitors. This Privacy Policy document contains types of information that is collected and recorded by Estores Experts and how we use it.
If you have additional questions or require more information about our Privacy Policy, do not hesitate to contact us.
This Privacy Policy applies only to our online activities and is valid for visitors to our website with regards to the information that they shared and/or collect in Estores Experts. This policy does not apply to any information collected offline or via channels other than this website.
Consent
By using our website, you hereby consent to our Privacy Policy and agree to its terms.
Information we collect:
We explicitly explain the personal information requested when soliciting, ensuring transparency in the data collection process.

If you reach out to us, we receive additional details like your name, email, phone number, and the content of your message, enriching our understanding of your needs.

When registering for an Account, we seek essential contact details such as name, company name, address, email, and phone number for a comprehensive user profile.
Information Usage:
We operate and maintain our website using the collected information.
 Improve user experience by utilizing the collected information.
 Develop new features with the help of the collected information.
Communicate directly or through partners using the collected information.
Log Files:
Following a standard procedure, Estores Experts uses log files to gather non-personally identifiable information, aiding in trend analysis and site administration.
Cookies and Web Beacons:
Similar to other websites, Estores Experts employs 'cookies' to customize user experiences based on preferences, optimizing web content.
Advertising Partners Privacy Policies:
Refer to this list for the Privacy Policy of each advertising partner, understanding their practices in conjunction with Estores Experts.
Third-Party Privacy Policies:
Estores Experts' Privacy Policy doesn't extend to external advertisers. Consult the respective Privacy Policies of third-party ad servers for detailed information.
Disabling Cookies:
Users can choose to disable cookies through browser options; detailed information is available on browsers' respective websites.
CCPA Privacy Rights:
California consumers under the CCPA can request data disclosure, deletion, or opt-out from data sale, with a one-month response time.
GDPR Data Protection Rights:
Users, under GDPR, possess rights to access, rectify, erase, restrict processing, object to processing, and data portability, with a one-month response time.
Children's Information:
As part of our child protection priority, parents are encouraged to guide online activities. Estores Experts does not knowingly collect Personal Identifiable Information from children under 13.
Changes to Privacy Policy:
Regular updates to the Privacy Policy are effective immediately upon posting. Users are advised to periodically review for changes.
Contact Us:
For inquiries or suggestions regarding our Privacy Policy, don't hesitate to contact us. Your questions and suggestions are valued.